The Rise of CMG
Rooted in the US with it's heart in Kenya, who is Chinatown Music Group?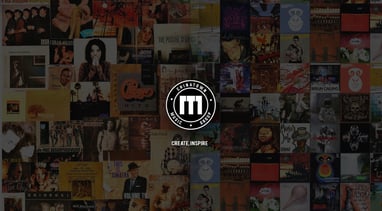 THE SUDDEN RISE OF CMG
Chinatown music Group is a US based Indie record label that was founded in 2015 by Erick Mobegi, Tomkeen Mobegi and Leonardo Willis. The label was originally based in Colorado Spring's Meadow Peaks neighborhood and later relocated to Dallas Texas. It aims to promote and uplift artists in the music industry, and works on growing/managing talents.
Erick Mo, the founder of Chinatown Music Group, was a music enthusiast and entrepreneur since he was a child. He saw a gap in the music industry where emerging talents were not being given the recognition they deserved. This inspired him to start his own record label that would serve as a platform for 'success-minded' artists to showcase their talents and bring about change in the music industry.
In its early years, Chinatown Music Group focused on hip-hop and R&B music genres. The label signed several artists, including American rapper Leo Da Real, Kenya-American rapper Yung Koded and singer-songwriter Lakief Traynor. The label released their debut album "AMASS" in 2019, which received critical acclaim and helped put the Chinatown Music Group on the map.
Over the years, the label has continued to grow and expand its roster. It has become a hub for artists who not only represent the African-American community but also promote cultural diversity and inclusion through their music. The label has also been instrumental in helping its artists navigate the music industry and build their careers.
One of the signature traits of Chinatown Music Group is its sense of community. The label has been able to build a tight-knit community of artists who support each other and work together to create groundbreaking music. Beyond its artists, the label has also built strong connections with other members of the African-American music industry, including producers, engineers, and managers. These connections have helped the label expand its reach and influence in the industry.
In addition to its music releases, Chinatown Music Group also organizes events and showcases that feature its artists. These events serve as platforms for artists to connect with their fans, expand their audience, and showcase their talents on a larger scale. Some of their notable events include the CMG Europe Tour, which celebrated the label's seventh anniversary, and the CMG Homecoming which celebrated its launch in Kenya.
Chinatown Music Group has made significant contributions to the music industry and the Asian-American community. The label has given a platform to promising African artists who have been underrepresented in the industry and has helped to promote cultural diversity and inclusion through music. With its passion for music and sense of community, Chinatown Music Group has become a driving force in the music industry and a symbol of hope and inspiration for aspiring African artists.